As some of you already know, I'm not the biggest. But that doesn't mean I have no juicing recipes for weight loss for you.
Even as an avid juicer myself, I know that while juicing is an awesome, convenient way to get a huge load of nutrients – you can't live off just juice. – Your body needs more than that.
So while a quickie juice fast might help you drop a few pounds in a short amount of time, if you want to lose weight and keep it off – the best way to go about it is to incorporate metabolism-boosting, digestion-supporting, energizing and nourishing juicer recipes into your everyday diet.
This is the smartest way to lose weight 'cause you'll still be giving your body the solid foods it needs (and the macronutrients it needs from them) as well as a bunch of healthy nutrients that will curb cravings and boost fat loss!
Wondering what you should be sipping for the best weight-shedding benefits?
Well, here's a roundup of some of my go-to juicing recipes for weight loss!
​
Apple Carrot Celery Juice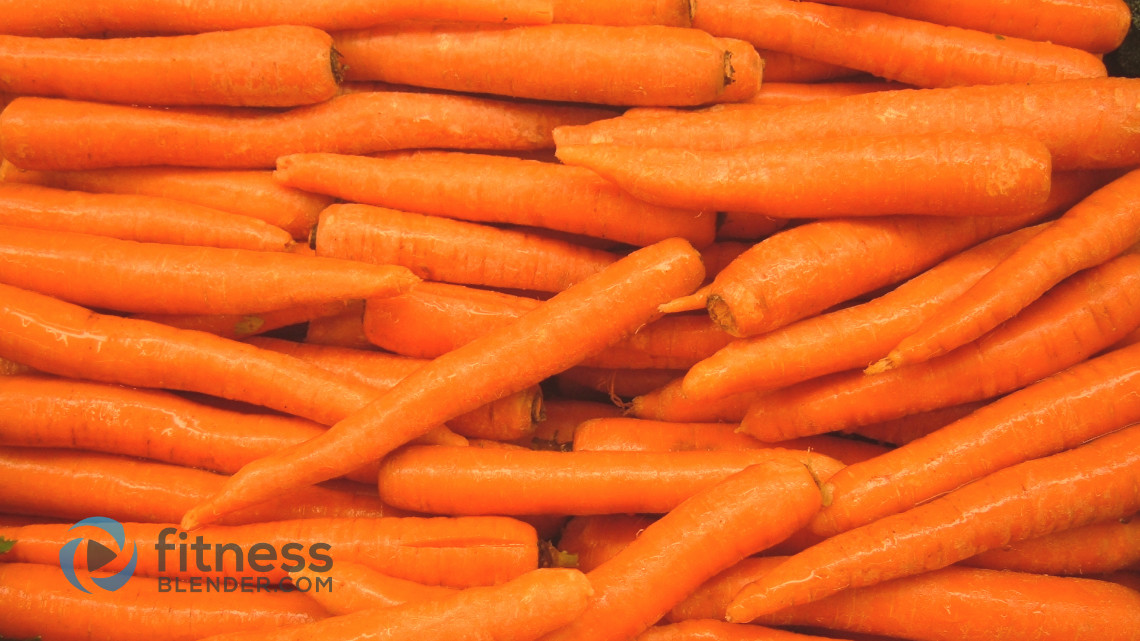 Curb your need for sweets with this surprisingly filling, particularly delicious and extremely nutritious veggie combo recipe.
Image Source: FitnessBlender.com
What you need:
3 Carrots
½ Cucumber
1 Apple
2 Celery sticks
Preparation: Wash all fruits and vegetables well. Cut the ends off of the carrots before juicing them. It's not necessary to peel or deseed any of the fruit or veggies; the juicer will separate it for you. Drink the mix immediately after you make it for the highest nutritional value.
Read more about the benefits of this juicing recipe here: http://www.fitnessblender.com/blog/juicing-for-weight-loss-apple-carrot-celery-juice
The sodium in celery, which is soluble and organic, is essential to our body. Organic salt allows the body to use the other nutrients that are taken into the body. Every cell in our body is constantly bathed in a salt solution, and if the salt level is not in balance, dehydration occurs. This is why celery juice is one of the most hydrating foods we can put in our bodies.

Do you like them apples? Here are 7 Apple Juice Benefits That'll Make You Fall in Love with Apples!
A Very Nutritious Weight Loss Juice Recipe
This weight loss juice recipe's got a great range of nutritious veggies – mineral-rich cukes, vitamin-A-packed carrots, chlorophyll-laden spinach, lycopene-filled tomatoes, pH-balancing lemon and metabolism-boosting jalapeno peppers.
Dill contributes a load of antioxidants as well as its high mineral content – it's one of the best herb sources of calcium – and blends deliciously well with the rest of the ingredients.
This is one weight loss juice recipe that'll fill you up and have you feeling nourished and satiated for hours.
Sweet Curb Appetite Juice
If you have a sweet craving late at night, make yourself a sweet potato juice (yes, they can be juiced, too!) instead of reaching for the candy bar.
Image Source: Umamigirl.com
What you need:
1/2 cup (4 ounces) fresh sweet potato juice from about 1 medium sweet potato, peeled
1/4 cup (2 ounces) fresh carrot juice from about 1 large carrot
1 tablespoon (1/2 ounce) lime juice from 1 lime (see note below)
3/4 cup (6 ounces) orange juice from 1 to 2 large oranges (see note below)
Preparation:
Stir juices together thoroughly, divide between two glasses, and serve immediately.
Note: For best flavor, remove peel and all pith from citrus fruit using a sharp knife before juicing. If your juicer has multiple speeds, juice citrus on low speed. Alternatively, use a citrus juicer or reamer for citrus fruit.
Find 2 more juice recipes at: http://umamigirl.com/2014/03/three-juices-on-serious-eats.html
Sweet potatoes are high in important nutrients and a good source of dietary fibre but low in calories. It also has a high water content which is great for 
So if you are trying to lose weight by cutting calories, adding sweet potatoes to your diet may help your weight loss goals and will also help you prevent the weight from coming back on.
Get Your Blood Pumping juicing recipe for Weight Loss: Lemonade style!
Here's a weight loss juice recipe that turns the classic lemonade on its head—anti-inflammatory yellow pepper, mixed with the inch of immunity-boosting, circulation-enhancing ginger, gives it a zing you'll find nowhere else.
The apple and lemon work together to bring up your anti-oxidant count, working against the deterioration clock in your body to put off aging and beat cancers.
This is a light, sweet drink for those times when you want to do your body a favor but aren't ready for anything intense.
It's great for times when you have a cold, too, and will thin out your mucus and give your body a bit of a leg up in fighting common viruses. So sip up!
But this isn't the end – This website is full of healthy juice recipes who by definition are also good for weightloss (as part of a balanced diet). Juicing recipes for weight loss can also be done with these 7 Belly Fat Burning Juice Recipes.